201 - 625 Front Street, Nelson, BC
625 Front Street
Nelson
British Columbia
V1L 4B6
CA
For more than a decade, Secure by Design has provided broadband internet and web hosting to Nelson, BC and beyond.
607 Front Street Nelson, V1L 4B6 Canada
DHC Communications Inc. is a technology integrator servicing the East and West Kootenays from Nelson and Cranbrook.
DHC Communications provides complete technology integration including Business telephone systems, structured cabling for computers and telephones, low voltage electrical systems, Microwave wireless installation, Computer networks, CAT5e, CAT6 & fiber optic communications cabling, Security alarm systems, Access control, CCTV camera systems and Automation controls. We are fully licensed, bonded and insured.
Phoenix Computers – Nelson BC Nelson, British Columbia Quality Computer Service and Sales in the Kootenays and Beyond. Computers Laptops Towers Ram Cables Wiring Web Design.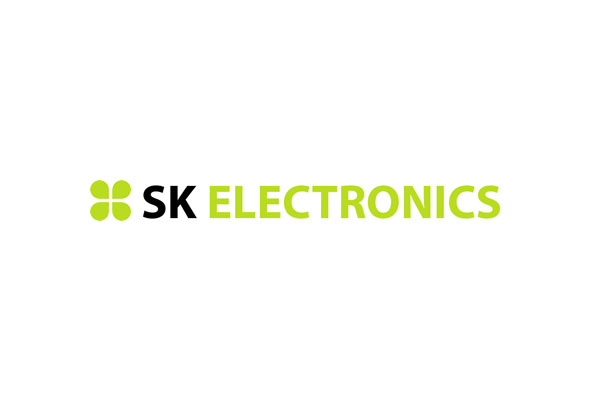 Two-way radio communications sales and service, cell phones, electronic parts wholesale and retail. Brands:
Mode, Circuit test, Telus, Uniden, Willer, Xcelite, Nte, Pico, M.G. Chemicals.
We're an independent computer repair shop located in the heart of Nelson's downtown. Conveniently beside the Nelson Credit Union. Our PC and Mac specialist are the best in the city. From screen replacements to complex logic board repair we have the highest quality tools and technicians to tackle your repair. Our iPhone/iPad/iPod repair team is second to none. In fact, we were the first business to perform these types of repairs in the Kootenays; there isn't a problem we haven't seen before. For businesses, we provide IT support and Managed Services, Security, User Support and architecture planning. We're quality focused from end to end.
Telus features amazing service and world-class networks.  Our service include Telus PureFibre; 100% fibre optic internet network – bringing you the fastest and most reliable internet technology, mobility, Pik TV and Optic TV, SmartHome Security, the LivingWell Companion, and the Babylon Health app.  Our company embraces a social purpose philosophy, and works hard to ensure equal access to technology, promote responsible use, and put our technology to work for good.  Seven percent of our pre-tax profits were given back to community organizations in 2018!
303 Vernon Street, Nelson, BC, Canada
The world's largest collection of authentic wellness retreats. Retreat Guru. Helping you find and book a retreat.
Our Vision
We believe human beings are innately wise, strong and kind. This wisdom, although not always experienced, is always present. Going on retreat is a beautiful way to reconnect to our basic sanity and health. Our aspiration at Retreat Guru is to inspire people to experience authentic retreats and reconnect with their innate wisdom, strength and kindness.
619 Front St, Nelson, BC V1L 4B6, Canada
Located in Nelson, BC 'Sensible Solutions Inc.' is a rapidly growing, energetic, customer focused, full-service technology company. Our team of experts assists clients across the Kootenays within our three interdisciplinary divisions. From Communications, Security and Smart Building Installations to IT Management, Consultation, and Support to Cloud Infrastructure and Hosting we meet the needs of nearly any technology consuming organization.
Creek Street, Nelson, BC, Canada
Mountain Mac Solutions provides computer/mobile device: repairs, training, networking, malware removal, data recovery, and technical consulting to small businesses and home users.
Johnathan Heckbert is the owner and technician of Mountain Mac Solutions. Being a guru in the customer experience, Jono to some, he provides an entertaining approach to technology repair.  Using his technical service wizardry to provide home and small business technology support; with an attention to detail, he works with the customer to find the best solution, with fix it right & the first time approach.   Johnathan realizes that we all know different things, he can't garden, but he can fix your computer, phone, and game console. A person who is willing to work-trade for potatoes this Prince Edward Islander proudly calls Nelson, BC home.   
His in-depth knowledge of technology is not limited to the Apple brand.  Spending his earlier years as a Microsoft Windows and Android user, he would later dive head-first into the Apple eco-system. "I am not concerned with what people use, as long as it meets their needs and makes their life easier. Windows, Apple, Google OS, Android, Linux, it makes no difference to me what someone uses, as long as they are happy with it.  I can fix a wide variety of technical issues." Johnathan is an Apple Certified Macintosh Technician & Apple Certified iOS Technician.  It is true that he did work with IBM for a couple of years, where he received multiple awards for customer service; he's always had a love for the Mac. When he was working at Digerati Computing, which was an Apple authorized service provider; he obtained his certification before the business was closed down in May of 2015.  His passion for helping people with technology never diminished, he's happy to help others learn about their device or software.  
Jono attended Northern Alberta Institute of Technology where he studied Computer Systems Technology. The diploma focused on the studied of database management, networking, organizational behaviour, system analysis, and programming.  However, he would be advised in this 3rd semester to leave and start his own business.  After discussions with multiple teachers, he would leave school in his last semester to start-up a multi-media Co-op.   Jono has previous experience with another start-up in is early adulthood.  He continues to assist other sole-proprietor business owners navigating setting up their companies for success, including designing and maintaining their website.